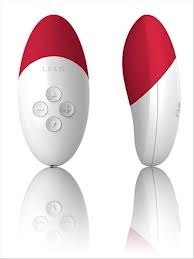 Get your mind out of the gutter! This vibrator is cutting edge technology for singers, actors and public speakers and is one of the most valuable voice tools I've ever seen!

I had the privilege last week of attending a workshop conducted by Dr. David Ley of the University of Alberta and the work he is doing using vibration therapy is nothing short of astounding. Not only is it helping acting and singing students gain greater range and control, but it is proving to play a fundamental role in helping people with serious vocal damage (including laryngitis and degenerative illness) regain their voice. Using the small hand-held vibrator to release tension in the neck, tongue and jaw, results are apparent after only a few minutes of using the device.
At the workshop, I was one of the demonstration volunteers. He recorded my voice, sustaining a hum moving into an 'ah' repeated four times at a consistent volume, distance from the microphone and pitch. On the screen, you could see the various tones and textures of my voice as it was throughout the exercise. We then applied the vibration to several key places on my neck and I did the exercise again. The ease with which I produced the tones was noticeable to me and the improved richness of vocal tone was visible on the screen. Next, we used the vibrator on the top of my head and recorded again. Again, the results were even better than the last time.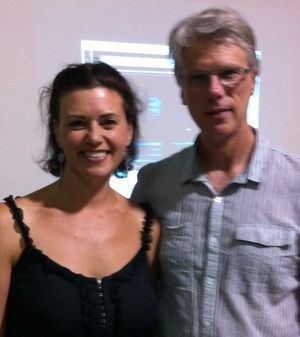 I intend to use this technique in my voice teaching practice from now on. As Dr. Ley points out, the vibrator simply serves to relax and open up the channel, creating awareness within the body. Eventually, after regular use, the same results are possible to achieve without vibration which of course, will be my goal for all of my students. But for now, I'm very happy to have yet another tool at my disposal to help my voice students find their voice.

Dr. Ley's website is www.vibrantvoicetechnique.com and on his website, you can see a video of his technique in action.