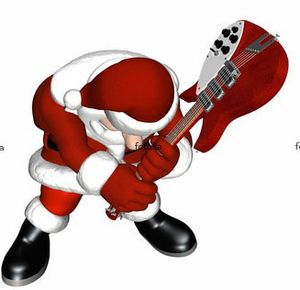 It's that time of year… cool new versions or unmitigated butchery of holiday music assaults the ears on the radio, in department stores, schools and special concert presentations. Now don't get me wrong, there are definitely some new versions and original songs that are really quite wonderful that come out every year. In fact, I personally own over 50 holiday CDs and make a point of buying a new one every year just to hear something new and wonderful.  That said, every year I hear songs that are so horrible, they make my teeth hurt. So here are my top ten naughty and nice holiday songs, take it for what it's worth:
Nice List
Manhattan Transfer – Let it Snow.... pure jazz magic!
The Nylons – Carol of the Bells... the most unique version I've ever heard.
Linda Eder – Here Comes Santa Clause... fun and beautiful.
Michael Buble – Jingle Bells... love the 1940's feel.
Madonna – Santa Baby... she nailed the subtext!
Baby It's Cold Outside – Rufus Wainwright & Sharon Van Etten... slow and sexy.
Sarah McLaughlin – River... dream like.
David Lantz – Angels We Have Heard on High... mystical piano.
Bare Naked Ladies – Elf's Lament... hilarious & original!
Holly Cole – Sleigh Ride... fun and pure cole.
Naughty List
Michael Buble – Santa Baby (Buddy)…. Seriously, what were the producers thinking?
Paul McCartney – The Christmas Song… An uninteresting snooze.
Cheap Trick – Come on Christmas… my ears are bleeding!!
Rosie O'Donnell and Cher – Baby Please Come Home…. Uggh!!!
Little Drummer Boy – The Toasters…. SKA needs to keep its grubby hands off of Christmas Songs
Grandma Got Run Over by a Reindeer – any artist…. This is truly my least favourite holiday song ever.
The Chipmunks - Christmas Don't Be Late … too long by 2 minutes.
Y La Bamb – Senor Santa… weird and irritating.
Seymour Swine & Squeelers - Blue Christmas... piggy sounds???
Beach boys - The Man With All The Toys... just, no!

Let me know if you have any favourites I missed. Happy holidays and see you in 2013!!