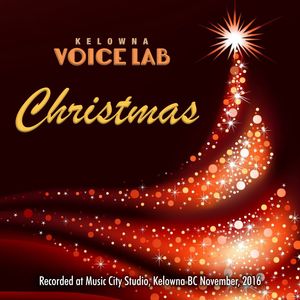 Wow! We DID it!

Sixteen voice students of Kelowna Voice Lab went into the recording studio in November and recorded their favourite Christmas songs.

The result is the first Christmas CD Kelowna Voice Lab has ever produced.

Vocalists chose a wide variety of songs ranging from the funny "I Want A Hippopotamus For Christmas" to such classics as "Silver Bells". 

Thank you so much to my wonderful husband Jim Rhindress for laying down the guitar track on "Have Yourself A Merry Little Christmas" and just being generally wonderful. :D

Huge thanks to Mike at Music City Studios for making the recording process seamless and for CMYK Digital for designing the artwork. Thanks to Navigator Media for reproducing the CDs and for O-Lake Cafe for being a re-seller.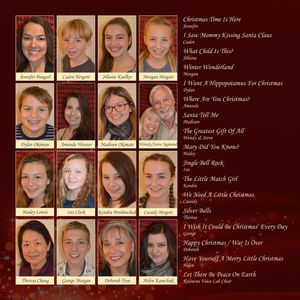 Profits will go to the Kelowna Women's Shelter and it is our goal to donate $500.00 from the CD sales.

I am so very proud of my students and the wonderful CD we made together.

The CD was launched December 6th at our Christmas concert at O-Lake Cafe where 21 singers performed. The choir number of "Let There Be Peace On Earth" closed a fantastic show.

This will definitely be a yearly event!