Kim Foreman-Rhindress Bio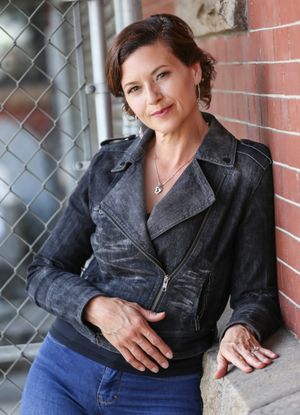 I have been singing in public since I was four and music was always very important in our home where I grew up in Southern Ontario. I began piano lessons when I was 5 and singing lessons when I was 11. Competition in music festivals was always a big part of my studies when I was a student of voice and piano under the late Marie Devereaux and I was honoured to win many trophies and awards at a wide variety of music festivals in Newmarket, ON and Toronto, ON throughout my teens. My competition years culiminated in my winning the Silver Tray Competition in the Toronto Music Festival and representing Southern Ontario in the all Ontario finals in Thunder Bay, Ontario the spring of my senior year in high school.

My theatre career began in high school when I landed the lead role of Maria in The Sound of Music in grade 10. From that moment on, I was hooked and have performed in more than 30 productions over the years. Some favourite roles over the years have included playing Mame in Mame (twice), Marian the Librarian in The Music Man, Maria in West Side Story, Anita in West Side Story  and Nicole Latouche in my original musical Sentimental Journey which has been produced six times since 1999. I have performed in New York City, West Palm Beach Florida, Los Angeles, Toronto and Connecticut.

From 1992-2001 I was a voice teacher and taught in my own private studio in Stratford, Connecticut. Simultaneously, I was also the music director at The Huntington United Methodist Church for 4 years where I directed two choirs and wrote fundraising cabaret shows and cantatas for the church. When we moved to Holland, I was the voice and music teacher at The Violenschool International School in Hilversum for two years where I taught multi-national children ages 4-12 everything from singing to song writing to music appreciation to how to play the recorder. It was so much fun to introduce new music styles to kids from so many diferent countries. It was like music "show and tell" every day! We put on four shows in the two years I was there, a Christmas show and an end of the year show. I am particularly proud of the last show we did before I moved back to Canada - the entire show consisted of songs the classes had helped write based on the area of learning they were working on. It was so great to see the sense of ownership the kids felt about the music they performed.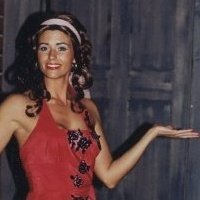 Since moving to Kelowna in 2003, I have performed leading roles in many musical theatre performances with such groups as: Theatre Kelowna, Actor's Studio, Viva Musica and Celebration Singers in shows such as Oliver, West Side Story and Mame and numerous musical reviews such as "Let's Misbehave" - the music of Cole Porter, "The Music of the Night" - the music of Andrew Lloyd Webber, and "A Song in my Heart", the music of Rogers and Hart, "Love on the Line" and "Sentimental Journey, A 1940s Radio Show".

So what credentials do I bring that I think I can be your voice teacher? Well, I have a degree in theatre from The American Academy of Dramatic Arts in New York City, a Solo Performers Degree in voice from Western Conservatory of Music and Grade 10 piano from Royal Conservatory of Music. Combined with more than 20 years teaching in Connecticut and Europe.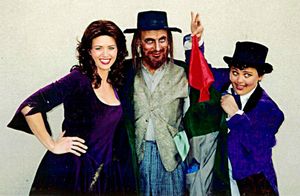 Directing: I have had the privilege of directing and performing in a show that I wrote back in 1999. Sentimental Journey, a 1940s Radio Show which was performed in Kelowna in 2006 with an amazing reception and then again in 2013 for 21 performances in the Black Box Theatare. A total of 1400 people saw the show and happily, it is now on YouTube.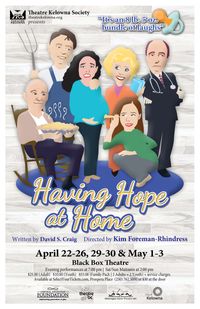 I have also directed a play called Having Hope at Home for Theatre Kelowna Society which won Best Actor, Runner Up Best Play and Runner Up Best Director at the Okanagan Zone Theatre BC Festival competition in 2014.

For Christmas, 2015, my husband Jim and I wrote a full-length children's musical called Snow - A Frosty Fairy Tale. More than 1500 people saw the production and it was a real treat for me to direct it and to have my husband play one of the lead characters.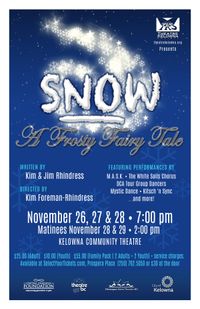 Directing and writing is a lot of fun for me and I hope to do more of it in the future as my schedule allows.

Currently, I perform in three musical projects: classic rock band Cover2Cover, a vintage trio Kitsch 'n Sync and in a duo Smitten with Jim Rhindress which performs originals, acoustic, rock, jazz and folk music for a wide variety of occasions including dance music. Jim and I have also written over a dozen original songs including a tribute song called Health Care Heroes in response to the COVID-19 crisis.

Above all, I am passionate about the power of the human voice; be it for singing, more effective business communication, acting or just better overall communication. It is always a privilege to help people find the power and beauty of their own voice and I would love to help you find yours.

If you take the time to invest in your voice, I guarantee, you will thoroughly enjoy the process and reap countless rewards throughout your lifetime.