Health Care Heroes Music Video
Health Care Heroes Song and Music Video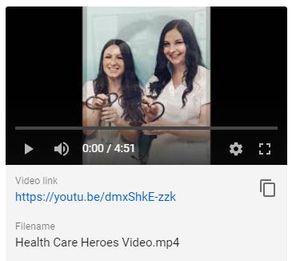 Inspired by the tireless workers around the world battling COVID-19, Kim and Jim wrote the song "Health Care Heroes". For their music video, they asked for photos of doctors and nurses and received almost 500 photos, many of which were used in the video. The video was widely shared on social media as well as on local TV and Radio. 
Enjoy!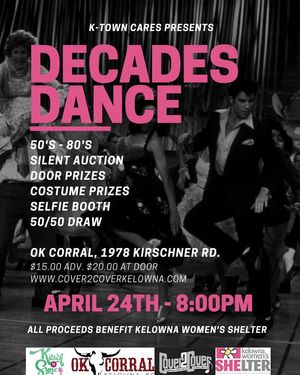 Dance POSTPONED due to COVID-19
April 24, 2020 Kim and Jim are organizing a charity event to benefit the Kelowna Women's Shelter. Kitsch 'n Sync will open the night then Kelowna's favourite classic rock band Cover2Cover will be playing the night with a great selection of songs from the 1950s to the 1980s. The dance takes place at The OK Corral in Kelowna. Prizes for best costumes, a 50/50 draw and a silent auction will help raise much needed funds for the Women's Shelter.
Buy your tickets in advance for this fantastic event!
In 2017, Kim and Jim wrote a children's musical called SNOW - A Frosty Fairytale. Kim directed and Jim starred in the widely acclaimed show.
Performed at the Kelowna Community Theatre and produced by Theatre Kelowna, the show ran for a 1-week in the 800 seat theatre.
Check out the show online at: https://www.youtube.com/watch?v=smnWm51_dDw
Kim directed the hilarious comedy "Having Hope At Home" for Theatre Kelowna Society. This award winning Canadian play reveals the struggles of a dysfunctional family of a renowned Obstetrician on the very evening his daughter goes into labour for a secret home birth. Brilliantly written with some of the best actors in the Okanagan, this play will have audiences laughing, crying and pondering their own family values. Opens April 22, 2015 at The Black Box Theatre downtown. www.theatrekelowna.org - as an aside, this show won best actor and runner up for best show and best director and at the Okanagan Zone Festival.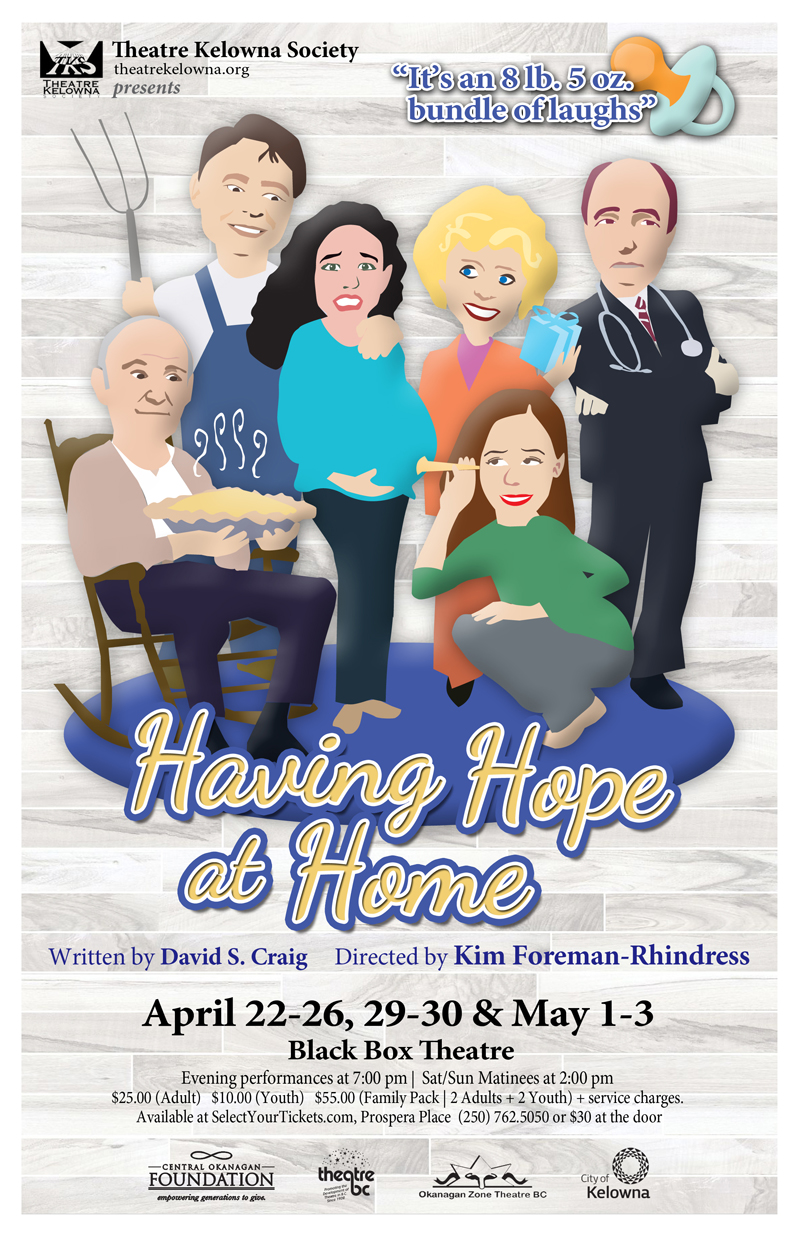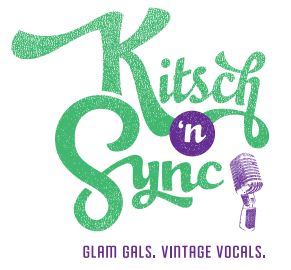 Opening September 12, 2013!