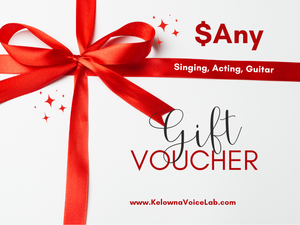 Expanded Hours: Monday - Saturday
Tuesday & Wednesday 7:00pm - 9:00pm
Learn from Working Musicians: Singing and acting with Kim Rhindress, an experienced voice teacher, professional singer and acting coach with NYC training and performance. G
uitar with Jim Rhindress, a career guitarist and vocalist accomplished at rock, country, blues, folk and singer/songwriter.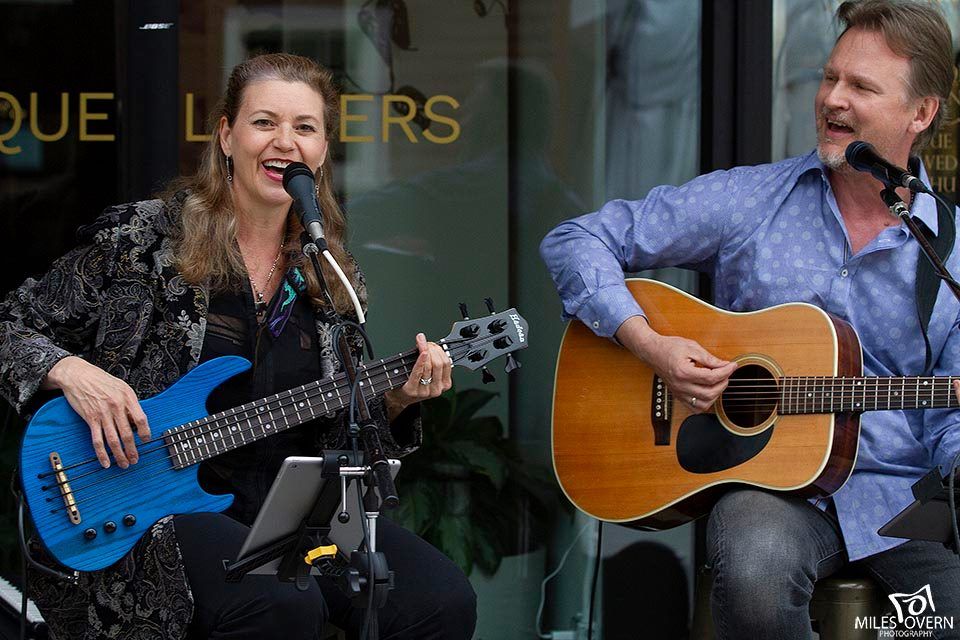 Kelowna Voice Lab Is Different:
Learn foundational skills in a friendly and encouraging environment

No commitment to long-term sign ups. Drop-ins are welcome

Customized warmups specific to your vocal range and ability

In person or on-line lessons

Flexible schedules and on-line booking

An all-inclusive studio where all are welcome 

Learn from career musicians who are performers and writers themselves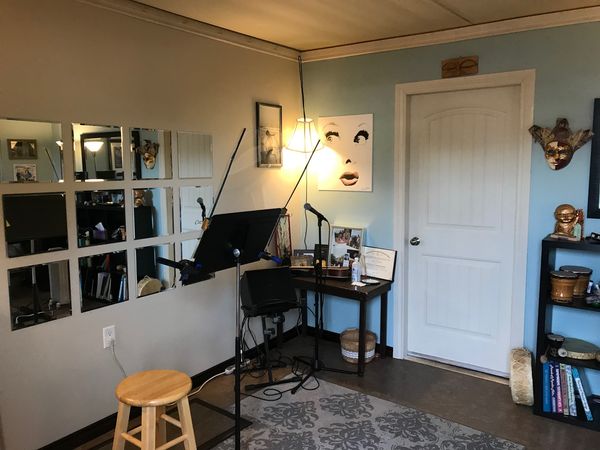 Let Kim guide you on your path to finding YOUR voice. Goals come in all shapes and sizes and are as unique as you are. Whether your goal is to become a professional singer or be more confident at karaoke, singing around the campfire or recording a hit song, ace your theatre audition or perform in the chorus, become a star soloist or join a choir, give a speech at a wedding, or land that big account with an awesome presentation, she can help.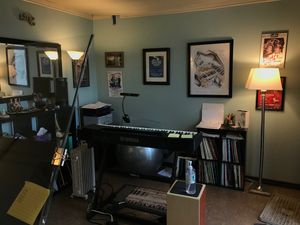 As an experienced singing teacher, vocal coach, actor and performer, Kim will create lessons that guide you and develop the necessary skills to make your vocal dreams come true.
Enter the private, modern downtown Kelowna studio complete with keyboard, guitar, ukulele, rhythm instruments, p/a, microphone and all the performance tools for students of every level.
A green screen, blue screen or grey screen plus professional studio lighting is available for actors who need to self-tape film auditions. Let Kim help you put together your best acting audition possible that looks professionally filmed.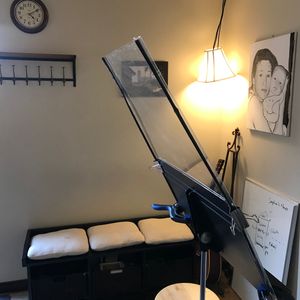 COVID safety precautions are in place to keep students safe including a clear screen students stand behind, a Hepa filter that runs 24-hours per day, hand sanitizer and all microphones and iPads are disinfected between students.
Look for the Kelowna Voice Lab Sign on the left of the garage door.
Parking is available in our driveway, in the vacant lot next door or on Ethel Street or Wardlaw Avenue. Please don't park in the laneway as the city will tow.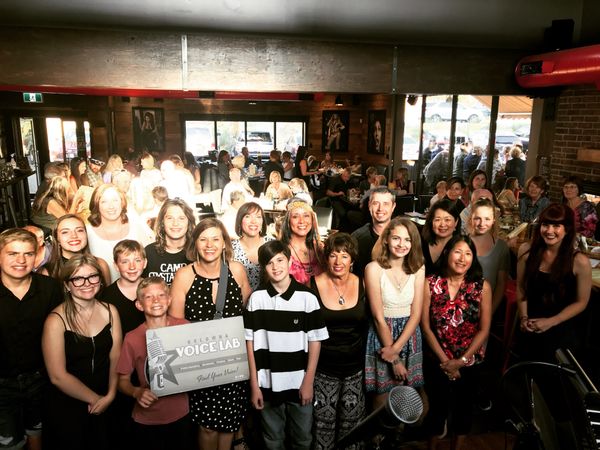 Student Performances
The end of year student performance was held June 23, 2019 at DunnEnzies on Lakeshore.  Wow! What a Show!! 3.5 hours of music with a FULL house of family and friends. Many performers had their best ever moments. Each student performed two songs and the second half of the show was with a full ROCK band. The choir performances of California Dreamin' and Don't Stop Believin' were amazing! Well done everyone!!
Check out this beautiful column written by Corinne Crockett about this year's performance.

Several times each year, students have the opportunity to perform for friends and family.

Each performance has a different theme ranging from Musical Theatre to Love Songs to Rock. The variety of musical styles helps the singers stretch their vocal ability and have fun exploring a style they might not otherwise be drawn towards.

Kim accompanies the students on a keyboard but often her husband Jim adds guitar or she might play bass depending on the song. Occasionally, students who are learning to play guitar with Jim might play for themselves. 

The student cafes are a great chance for novice and experienced singers alike to perform in the supportive and non competitive environment that friends and family provide. Performing regularly helps singers conquer the nervous jitters often associated with big "end of the year" performances and helps them to "slay the performance dragon".
 
Dylan Sterling Memorial Bursary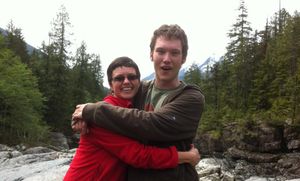 On May 15, 2014 my oldest son Dylan Martin Sterling passed away in his sleep from heart failure. 

To honour Dylan's beautiful life and his passion for electronic music, a bursary has been established in his name to help other young aspiring musicians pursue a career in music at Nimbus Music School in Vancouver. On May 15, 2015, our family presented the first $1,000 bursary at a student assembly in Vancouver and continues to present this bursary each May.
Here is our family presenting the bursary this year to a lovely young woman who is destined to make her mark on the music industry.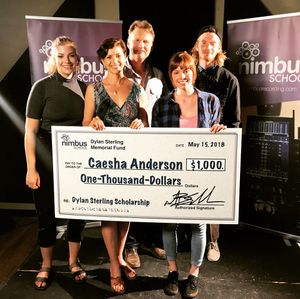 You can learn more about this amazing young man who was lost far too soon, see pictures, hear his music, view the hundreds of hand-painted stones that have been placed in his honour all over the world and donate to the bursary by visiting Dylan's memorial website at: www.DylanSterling.net.