Introducing Voice Teacher Mark Wells
Here are three big secrets to great singing:
1: Great singing feels amazing. 2: Great singing belongs to everyone. 3: You can unlock the full potential in your voice if you know where to place support, openness, and freedom in your body.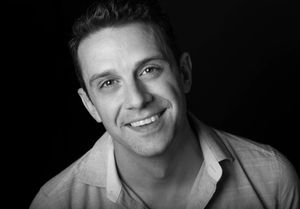 If you feel nervous to sing, if you wonder how to unleash your true voice, if you're preparing for a big role or audition, or if you just want to enjoy healthy, joyful singing for the rest of your life, I'm here to help you discover your full potential. I will guide you in habits to extend the freedom, beauty, and stamina of your instrument. This technique will help you in any genre of music you love.
What I have to offer: I studied Musical Theatre, Oratorio, and Opera on scholarship at McGill University and Universite de Montreal (B.Mus), and the psychology and science of learning at University of British Columbia (B.Ed, Head of Graduating Class, Medal in Education). As a teacher I follow the model of psychologist Carl Rogers and his conditions for growth: authenticity, empathy, and unconditional positive regard for my students.
As a singer I have performed in Theatre, Musical Theatre, Opera, and Concerts from BC to Quebec, was a guest artist with the Banff Centre for the Arts "Opera as Theatre" Summer intensive program, and I continue to perform locally with Kelowna Actors Studio, Opera Kelowna, and Spectrum Singers.
Putting my focus on the joy of singing, with solid classical technique, has brought me great success, and I'm excited to share these habits with you!