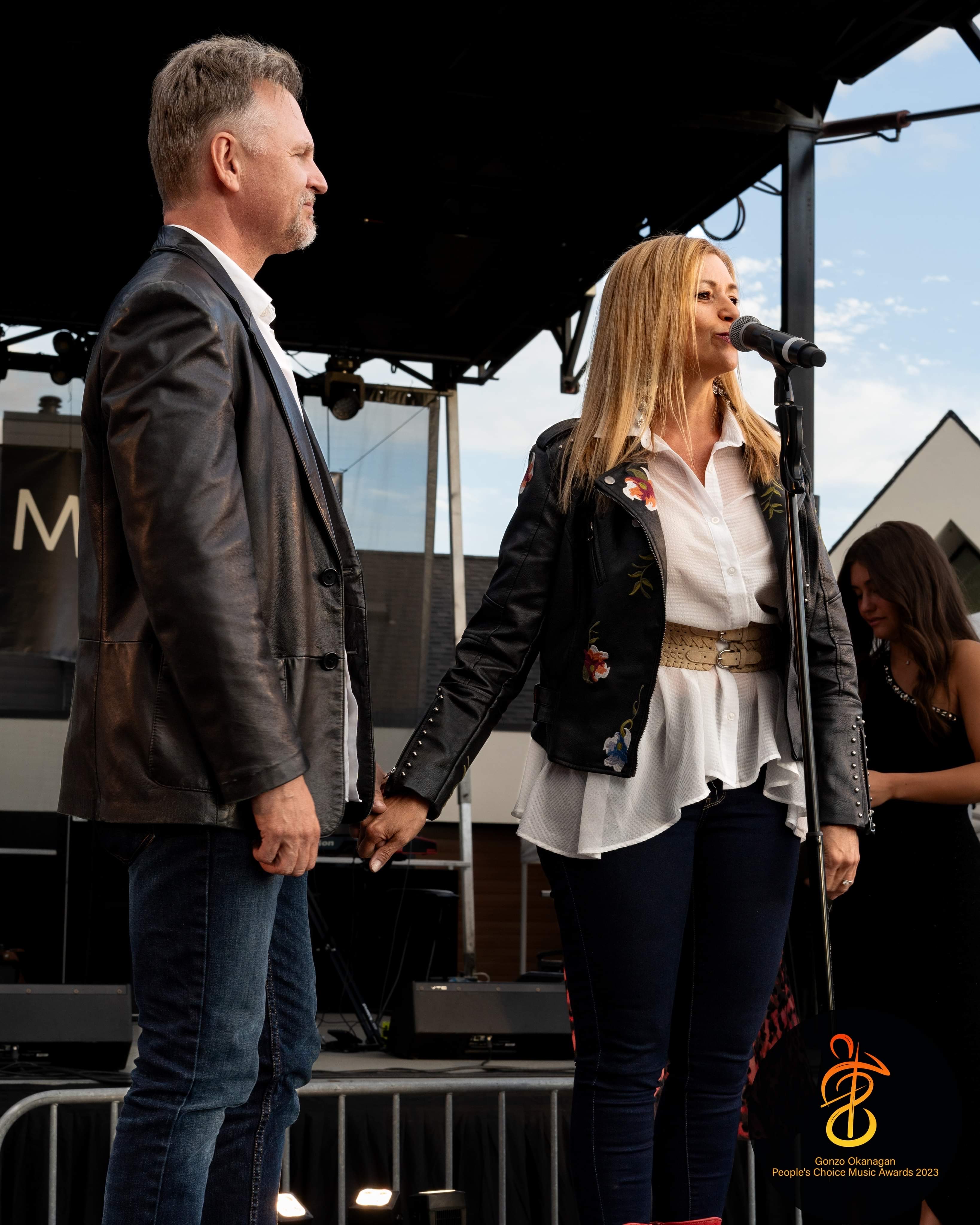 June 16th was the Gonzo Okanagan Music Industry People's Choice Awards show held at Sunset Ranch Golf Club in Kelowna BC. Awards were presented for several different music categories including bands, individual performers and music teacher.
Kelowna Voice Lab owner Kim Rhindress was delighted to win the award and brought her husband Jim up on stage with her to accept it. While Kim is the primary teacher at Kelowna Voice Lab, Jim also has a successful guitar teaching practice and accompanies students for a variety of performances throughout the year.
"Nothing at Kelowna Voice Lab happens without Jim and we wouldn't have won this award without him," Kim said to the crowd of 200 at the ceremony.
Kim & Jim's band Rhindress was also nominated for several awards and made it to the top three for 4 different categories including best album, best country band, best rock band and best songwriters. Their 5-piece band performed at the awards ceremony as well.
It was a fantastic night celebrating music and creativity in the Okanagan. Thank you so much for your votes and we look forward to providing our students with more exciting opportunities to perform throughout the coming year.