Kelowna Kiwanis Music Festival – 2016 
  
Nine students from Kelowna Voice Lab competed this year in the Kelowna Kiwanis Music Festival in both musical theatre and classical voice. This is the 90th year anniversary of this Canada-wide music competition. A total of 18 pieces were performed. For many students, it was their first time ever competing and I couldn't be more proud of how everyone did at the competition. Our studio was extremely well represented and several awards were won.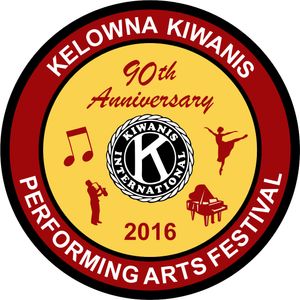 Kiwanis insists on RCM grade level equivalents for all competitors as this indicates how long the student has been studying. None of these students are currently participating in the RCM program. 

Big congratulations to the following award winners in Musical Theatre: 

Morgan Hergott            – 1st Place – Grade 3 
Caden Hergott             – 2nd Place – Grade 3 
Jillaine Keulker             – 3rd Place – Grade 3 
Ethan Hatley-Webster  – 1st Place – Grade 4 (Scholarship winner and selected to represent Kelowna at Provincials) 
Cassidy Hergott            – 1st Place – Grade 5 
Taylor McKinley            – 1st Place – Grade 6 
(Special mention to Dylan Okimaw (Grade 2 participant) who memorized a very long and difficult song and incorporated movements for the first time. I'm so proud of the hard work he put in!) 

Two students elected to really challenge themselves and compete in Classical Voice instead of Musical Theatre. Big congratulations to Hailey and Jennifer for their wonderful performances in this highly competitive field:
 
Hailey Lewis                – 3rd Place – Grade 7 
Jennifer Pangerl          – 2nd Place - ARTC

We look forward to participating in Kiwanis again next year as it is a great chance to see what other students are doing at similar ages and experience levels. Many thanks for the wonderful adjudications! It was a wonderful learning experience for everyone!!