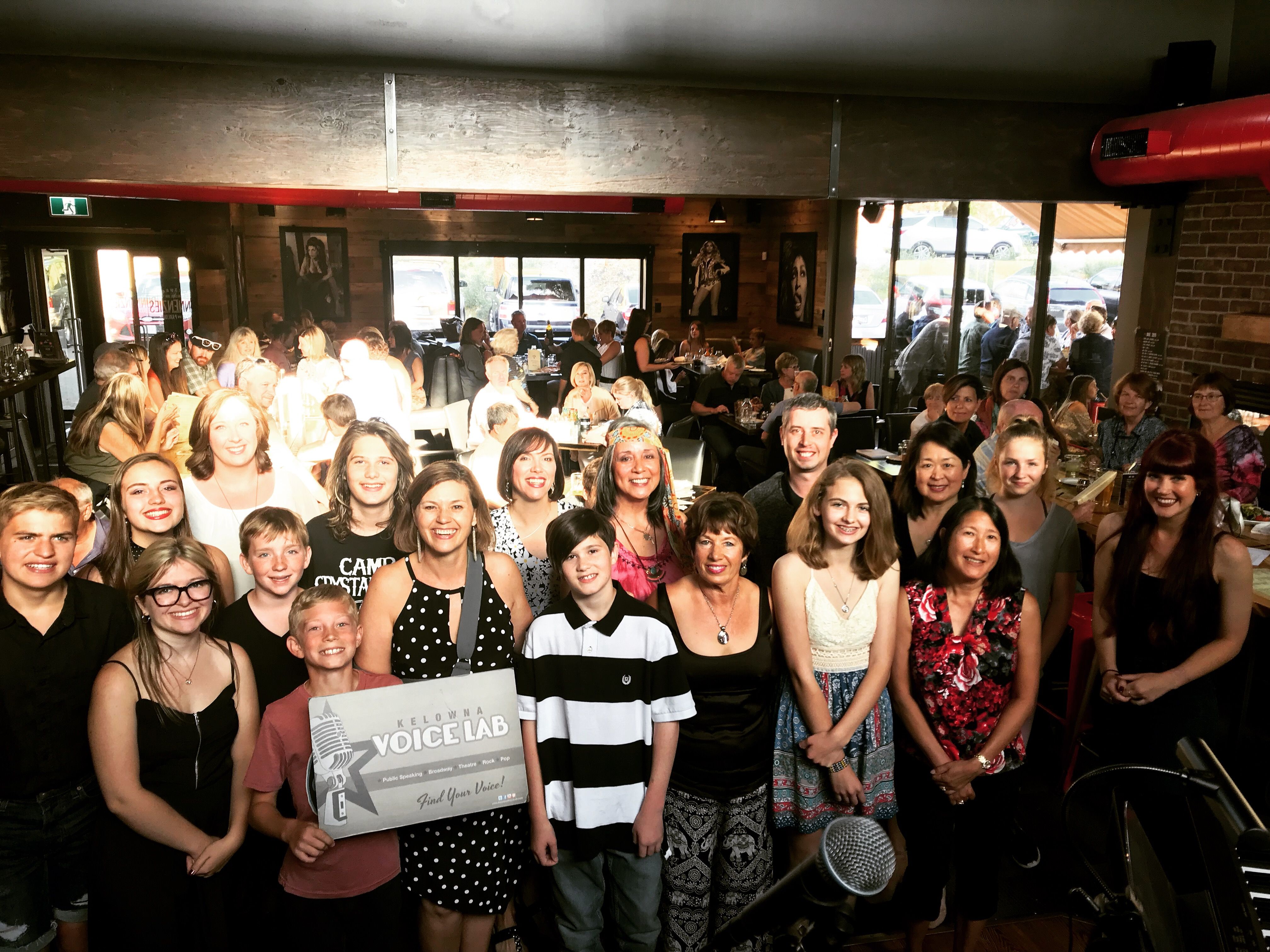 On Sunday, June 23, 2019 nineteen students performed in our big end of year show. 38 musical numbers were performed in total. The first act was acoustic with songs ranging from Phantom of the Opera and West Side Story to Sting's Fields of Gold and Tom Petty's Helpless. Kim played for students on keys with several songs also accompanied by Jim on guitar. Two students who study guitar with Jim played for themselves, one for the very first time.
Eighty friends and family members filled DunnEnzies on Lakeshore for the event that lasted 3.5 hours.
The second act was performed with our classic rock band Cover2Cover. Songs ranged from Don't Fear The Reaper to Radio Gaga, from Can't Help Falling in Love to Nothing Really Matters by Metallica. It was a fabulous night that allowed all students to shine and show their versatility. Many thanks to Jim Rhindress for leading the band on electric guitar, to Robert Vallee on drums and Gilles Lesage on bass. 
It was a night no one will ever forget!